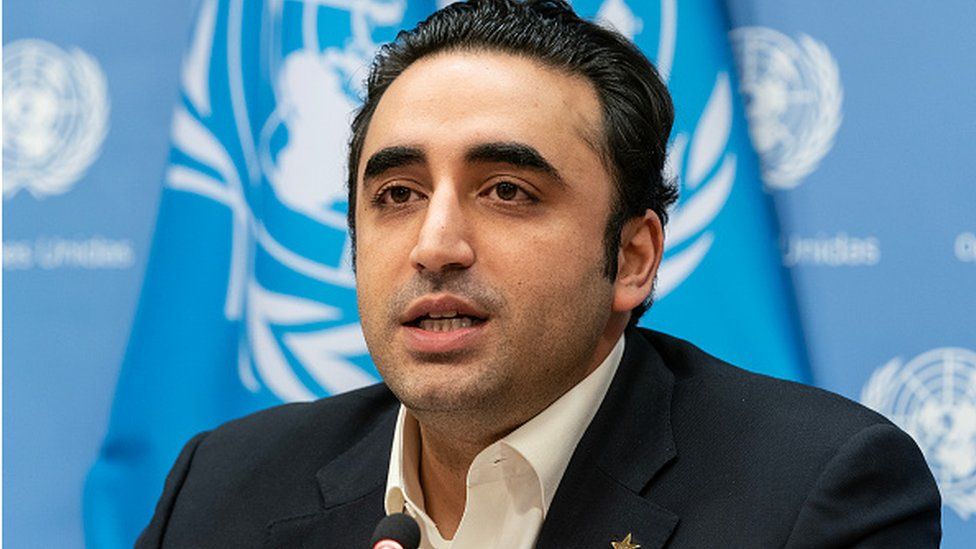 Bilawal Bhutto Zardari is in Goa to participate in a conference of the Shanghai Cooperation Organisation – the first Pakistani foreign minister to visit India since 2011.
Hina Rabbani Khar met her Indian counterpart SM Krishna in Delhi 12 years ago, but circumstances were different then. India and Pakistan were experiencing a limited thaw, and trying to boost trade. Pakistan's relationship with the US was in a crisis. "The diplomatic moment back then was ripe for attempts at rapprochement. It's a different story today," Michael Kugelman of The Wilson Centre, an American think-tank, says.
But a new border truce concluded in 2021 has kept things under control. When India accidentally fired a supersonic missile into Pakistan last year, Islamabad issued a statement condemning the launch, without escalating the incident into a serious crisis. "But this isn't to say the relationship is in a safe place. It's always on tenterhooks, even at the best of times," says Mr Kugelman. "Today, it would only take one trigger, one provocation, to take the two sides back up the escalatory ladder."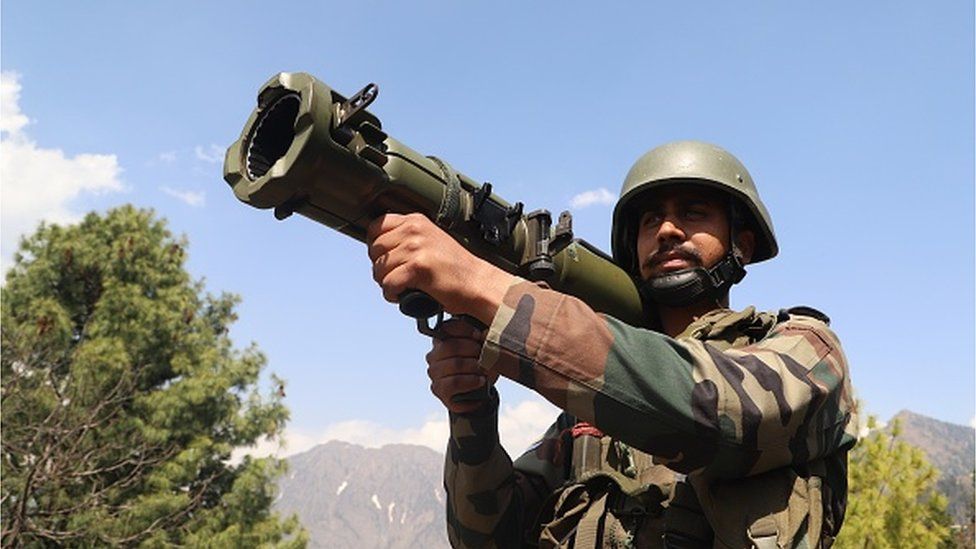 Not surprisingly, expectations from Mr Bhutto Zardari's visit to the popular beach destination of Goa are low. Before landing in India, he said his visit was "focussed exclusively on the SCO" and that he looked forward to "constructive discussions with my counterparts from friendly countries".
Mr Bhutto Zardari's visit underlines, "most of all that both India and Pakistan attach great significance to the interface with the Shanghai Cooperation Council (SCO)," says TCA Raghavan, a former Indian high commissioner to Pakistan.
The SCO, founded in 2001 to discuss security and economic matters in Central Asia, is led by China, a key Pakistani ally, and Russia, an important emerging friend of Pakistan. It also includes four members from Central Asia, a region that Islamabad hopes to engage more for trade, connectivity and energy. "For Islamabad skipping the conference would raise the risk of Pakistan being isolated from an organisation that embraces its interests strongly," says Mr Kugelman.
No bilateral meetings are expected to take place between Mr Bhutto Zardari and his Indian counterpart S Jaishankar. "Apart from the fact that a Pakistani foreign minister has not visited India in a long time, this visit is pretty much inconsequential in the larger bilateral context," Happymon Jacob of Jawaharlal Nehru University in Delhi, says.
Husain Haqqani, a former Pakistani ambassador to America who is now at the Hudson Institute in Washington, DC, echoes a similar sentiment: "The visit, per se, does not represent any thaw in the relationship."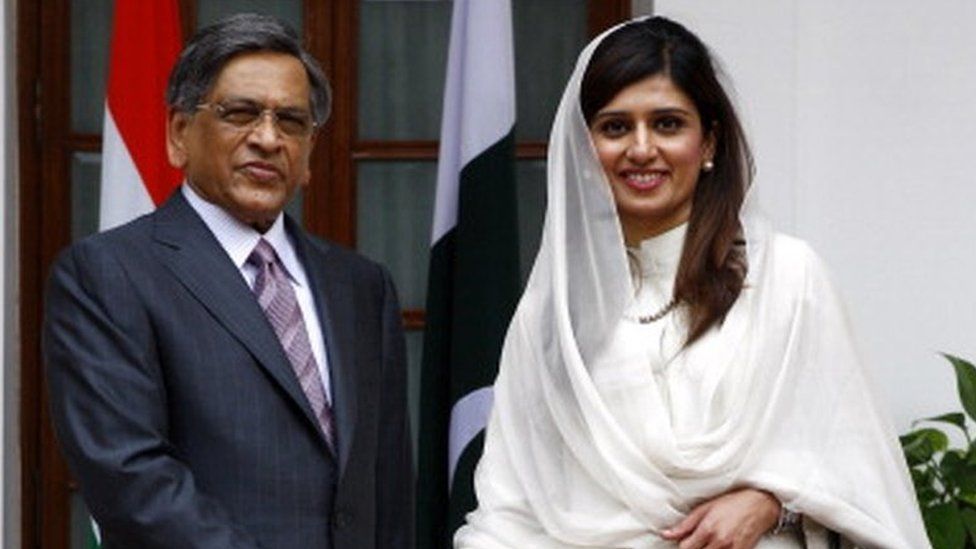 It's best to look at the Pakistani foreign minister's visit through a "multilateral lens, not a bilateral one," says Mr Kugelman. "He's not going to pursue reconciliation with Delhi. He's going to participate in a conference of regional organisation that holds considerable importance for Pakistan's interests."
That leaves the two rivals frozen in what Prof Jacob describes as "cold peace". He says: "Neither side wants to rock the boat but has no appetite to make significant concessions to seek or begin a dialogue on the outstanding issues." Mr Raghavan believes the "relationship has been stable for the past two years or so but at a low plateau". Mr Haqqani likens the relationship to "being on a treadmill with periodic ups and downs".
The redeeming reality is that both countries have a strong interest in keeping tensions down. "Pakistan is facing an internal mess and can't afford a fresh crisis with India. And India is increasingly concerned about China, its biggest security challenge, and doesn't want to have additional trouble on its western front from Pakistan," says Mr Kugelman.
But if both sides have an interest in reducing tensions, why isn't the summit in India an opportunity to pursue long-lasting reconciliation? Clearly, politics stands in the way.
"There would be considerable public backlash in either country if efforts are made to pursue peace. This would be especially costly in Pakistan, where the government is already deeply unpopular and in over its head," says Mr Kugelman.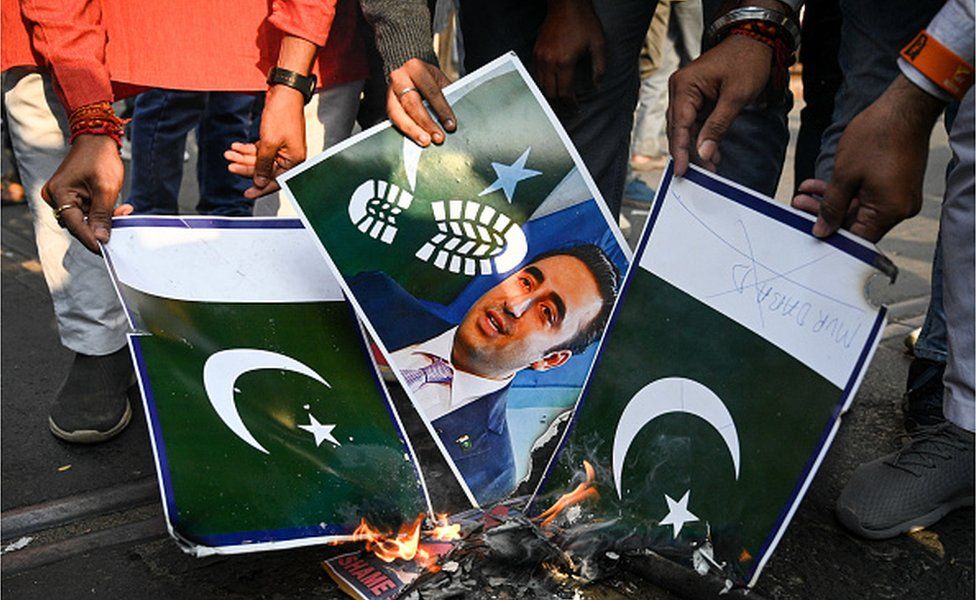 "At the end of the day, each country believes that its prime condition for formal dialogue hasn't been met: India wants to do more about terrorism, and Pakistan wants India to change its Kashmir policy." (India and Pakistan claim all of Kashmir, but control only parts of it.)
India-Pakistan relations are even at the "best of times remain precarious," says Hassan Abbas of the National Defense University in Washington DC. "Political polarisation, both in India and Pakistan, makes the situation even more vulnerable."
Recent unconfirmed media reports of backchannel talks between the two countries don't impress the pundits – such talks, says Prof Jacob, are more about "conflict management rather than conflict resolution."
Mr Haqqani offers a scintilla of hope. Meetings such as the one in Goa often "pave the way for a resumption of dialogue", he says. Others are not so hopeful. As Mr Abbas says: "Even in the best of times, Pakistan-India relations remain precarious. Under the circumstances, a 'peaceful limbo' is a good option. In the long run, anything short of a peace deal will be damaging."
BBC News India is now on YouTube. Click here to subscribe and watch our documentaries, explainers and features.