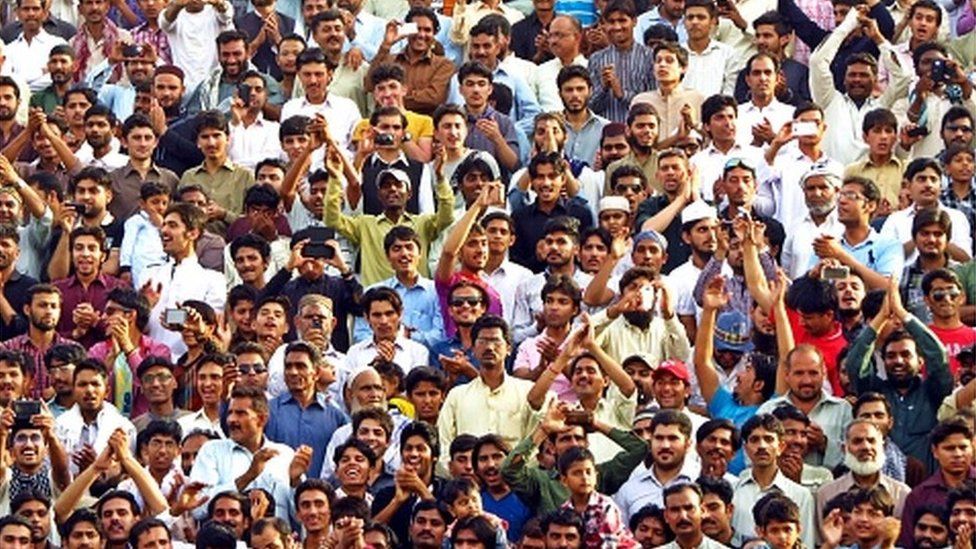 India is set to overtake China to become the most populous country in the world by the middle of this year, data released by the United Nations shows.
India's population is expected to reach 1.4286 billion – 2.9 million more than its neighbour on 1.4257 billion.
The Asian nations have accounted for more than a third of the global population for over 70 years.
China's birth rate has plunged recently with its population shrinking last year for the first time since 1961.
Also, the UN says their estimate does not include the population of China's two Special Administrative Regions – Hong Kong and Macau – or the island of Taiwan, which Beijing sees as a breakaway province to be unified with the mainland one day. Taiwan sees itself as distinct from the Chinese mainland, with its own constitution and democratically-elected leaders.
In November, the global population crossed 8 billion. But experts say growth is not as rapid as it used to be and is now at its slowest rate since 1950.
Both India and China have seen declines in their fertility rates. This means in China, the population will start declining next year, despite the country abandoning its one-child policy in 2016 and introducing incentives for couples to have two or more children.
Soaring living costs and the growing number of women joining the workforce are among other factors being blamed for the slowdown in China.
In India, too, fertility rates have fallen substantially in recent decades from 5.7 births per woman in 1950 to 2.2 births per woman today.
A survey commissioned by the UNFPA had a majority of Indians saying their population was too large and fertility rates too high. Almost two in three respondents identified economic issues as top concerns when thinking about population growth.
Demographers, however, say India's population overtaking China's shouldn't be seen as a matter of concern and caution against giving into anxieties over the rising numbers.
"Instead, they should be seen as a symbol of progress, development, and aspirations if individual rights and choices are being upheld," the UN report says.
BBC News India is now on YouTube. Click here to subscribe and watch our documentaries, explainers and features.