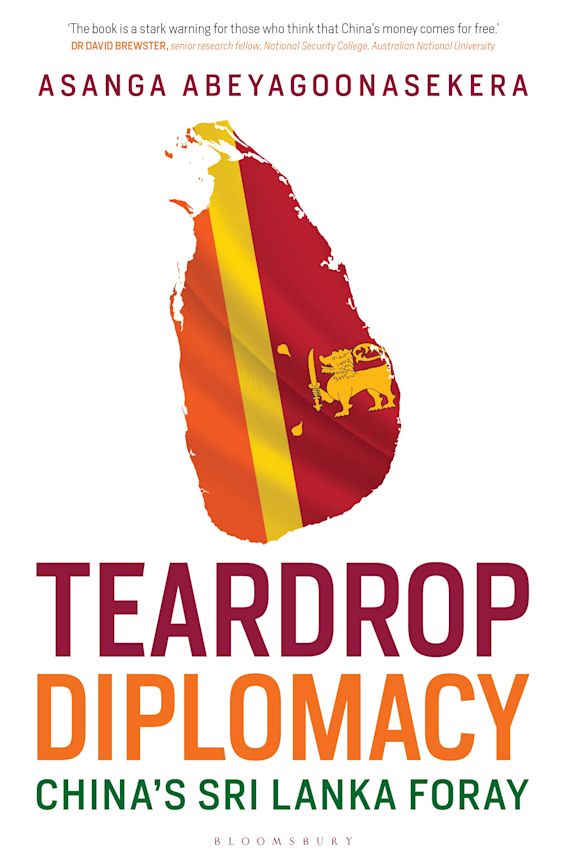 Published: 18 Feb 2023
Format Paperback
Edition: 1st
Extent:312
ISBN:9789356401174
Imprint: Bloomsbury India
Dimensions: 234 x 153 mm
Publisher: Bloomsbury Publishing
By Dr. Jehan Perera    18 April 2023
Since the beginning of 2021 more than a million Sri Lankans have left its shores in the largest migration in the country's history. The outflow continues to gain momentum as the hopes wane of a rapid change in the country's economic and political situation. The
economy has contracted by 9 percent and inflation exceeds 80 percent.  The government has cracked down on dissent to ensure it does not grow again as it did in April 2022 when huge crowds of protestors drove out the sitting president into temporary self-exile.
Asanga Abeyagoonasekera had to leave Sri Lanka too though for political rather than economic reasons.  His public criticism of the government leadership in the aftermath of the Easter Sunday bomb attacks made him a target for retribution.  I am pleased that
Asanga has used his time out of Sri Lanka well.  He has used the perspective and time he has to focus on foreign policy issues, an area in which there is a noticeable dearth of public and academic discourse.  Asanga's scholarship and research goes a long way to fill the void.
The Indian Ocean in which Sri Lanka is located in an important position is one of the most contested regions in the world today. China, the US and India, and also Japan and Australia among others, are struggling for influence over Sri Lanka. There is increased competition between the global big powers in the India Ocean. The challenge to Sri
Lanka is how to maximize the benefit to itself from this situation, and being cognizant of the interests of the big powers, without being overwhelmed by pressures that may be brought to bear upon it.
Asanga tackles these issues which are complex and require a nuanced approach and good judgment to secure Sri Lanka's best interests.  The countries involved in the competition for influence in the region are the most powerful in the world which all have significant stakes in promoting their interests at the expense of Sri Lanka's national interest.  I
congratulate Asanga on the research he has done and the learning he manifests in this book, which fills a lacuna.
Available now from Amazon paperback and Kindle: https://www.amazon.com/Teardrop-Diplomacy-Chinas-Lanka-Foray/dp/9356401209/ref=mp_s_a_1_16?qid=1681762974&refinements=p_27%3AAsanga&s=books&sr=1-16