Mattoo was reportedly stopped by immigration authorities while trying to fly from Delhi to Paris despite holding a valid French visa.
New Delhi: Sanna Irshad Mattoo, a Kashmiri photojournalist who was among the 2022 Pulitzer Prize winners for her photographs, was reportedly stopped by immigration authorities while trying to fly from Delhi to Paris despite holding a valid French visa.
Mattoo said in a tweet that she was going to Paris for a book launch and photography exhibition as one of 10 award winners of the Serendipity Arles grant 2020. The authorities allegedly did not give her a reason for not being allowed to leave the country, but simply said she could not travel internationally.
I was not give any reason but told I would not be able to travel internationally.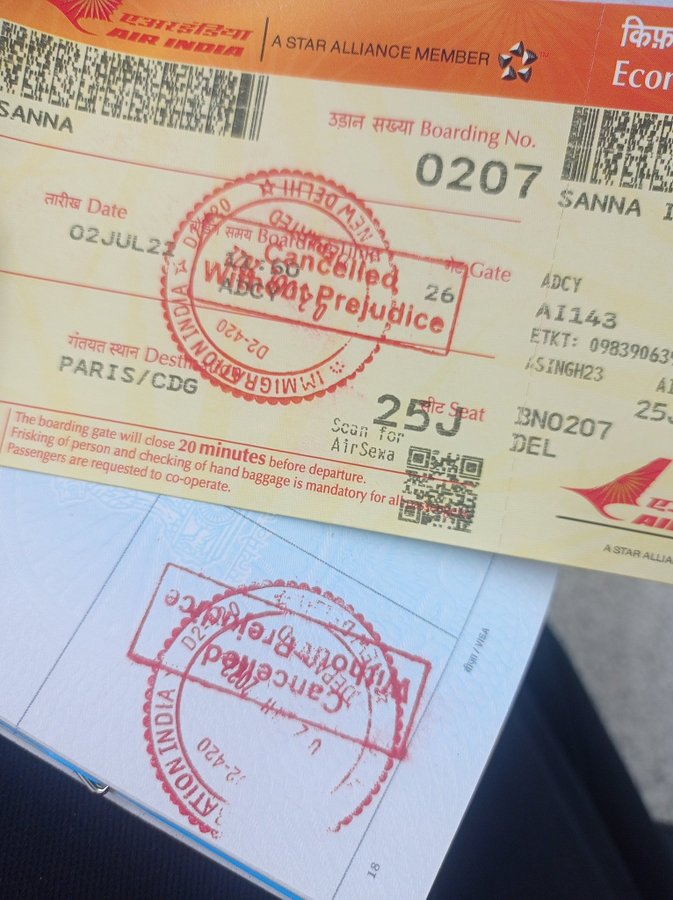 In May 2022, Mattoo, a freelance photographer, won the Pulitzer Prize in the Feature Photography category for her work published by Reuters. She shared the award with the Reuters team, including the late Danish Siddiqui, Amit Dave and Adnan Abidi, for their coverage of the COVID-19 crisis in India.
Speaking to The Wire, Mattoo said the immigration officials gave no particular reason for stopping her. "They didn't say anything in particular. All that they shared was that they have information from SSP CID or some such officer of Kashmir to stop me. I asked them if there was anything against me, but they said there was no FIR or any such thing and there were neither any grounds for detention."
Mattoo said she reached Indira Gandhi International Airport in Delhi at around 9 am to catch her 12:45 pm Air Asia flight to Paris. At the airport, she said, she was issued the boarding pass by her airlines and there was no issue till then.
"I even deposited my luggage with them. It was when I reached the Immigration the attending official on seeing the passport said, 'Accha aap Kashmir say ho (Okay you are from Kashmir). Sannaa what do you do? Where do you live?'."
The Pulitzer-winning photographer said there were no more questions from the official. "He did not have many questions to ask, but it was taking me a lot of time. There were a lot of passengers passing through the other counters. So after 10-15 minutes at the counter, he asked me to accompany him to an office nearby where other officials were also sitting."
"I sat in that office till 12:30 pm and still had no knowledge of why they had stopped me. I kept asking them about the developments as the time of my flight was fast approaching. But they kept saying 'the documents are coming, the process is going on'. Then they said they have mailed the police authorities in Kashmir and were waiting for their response."
In this way, Mattoo said, she was made to stay in the office until the flight had departed. "This is the first time that I have been stopped in this way. I have travelled quite a lot but never have I been restrained from taking a flight like this," she added.
Mattoo, who later in the afternoon collected her luggage, said she would be staying in Delhi for some time before heading back to Kashmir.
Sanna, who holds Master's in Convergent Journalism from the Central University of Kashmir, has seen her work published in several outlets across the world. In 2021, she was awarded a fellowship at the prestigious Magnum Foundation.
This is not the first time a Kashmiri journalist has been stopped from leaving the country without any prior intimation. In September 2019, soon after the Union government read down Article 370, journalist-author Gowhar Geelani was stopped from travelling to Bonn at the Indira Gandhi International Airport in New Delhi.