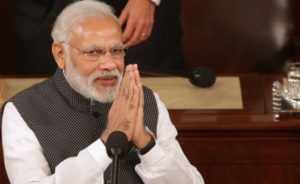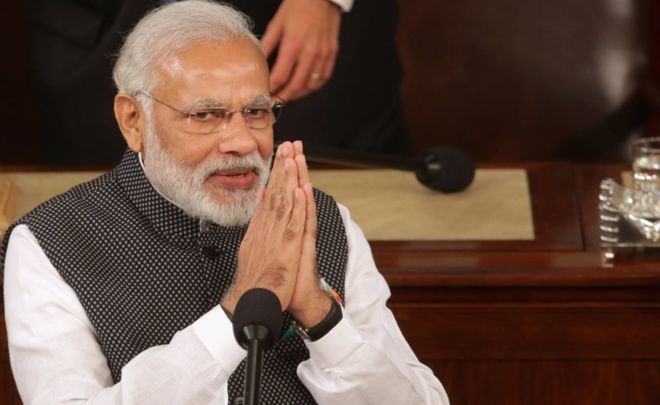 India's foreign policy under PM Narendra Modi has now attained a level of maturity wherein it looks to have reinvigorated itself to assert effectively. This is so to protect the country's national interests in a sustained way. In fact, the foreign policy of a country happens to be the total of entire national interests manifesting within and outside the boundary of the country which needs to be procured by the leadership and policy makers through internal and external means. Evaluating the country's foreign policy upon this yardstick after more than three years of its practice by PM Modi, one can easily conclude that Modi has demonstrated his firm political will for India's global engagements through continuous, frequent and sustained interactions with almost all countries of the world. Carrying forward his agenda, PM Modi has vigorously been pursuing his programme of action in an unhampered way because, after a long period, there is a one-party majority rule in the country. So, he is not working under the compulsions of coalition pressure politics. Obviously, his pro-active leadership continuing since 2014 has significantly transformed India's image in external affairs.
Delivering the 37th Singapore Lecture on 23 November 2015, captioned as 'India's Singapore Story,' during his visit to the country, PM Modi remarked: "The wheels of change are moving; confidence is growing; resolve is stronger; and, the direction is clearer." This manifests a shift in broader ideas and approach to India's external affairs, and undoubtedly a departure from the past. And that may be substantiated by some of the recent events in the past two years under PM Modi's dispensation.
The recent surgical strikes in Pakistan's territory; bold and firm stand on Doklam issue; effective dealings with China and Pakistan in the recent BRICS summit or earlier in the annual session of General Assembly of the United Nations and also earlier in the Asia-Pacific over the South China Sea and elsewhere all around the world. It can be reasonably argued that the country's foreign policy has once again assumed the form and content of the foreign policy of an earlier illustrious Indian PM Late Mrs. Indira Gandhi as obtained during the early seventies of the previous century. The activism of the foreign policy was so impressive that yet another illustrious PM Sri Atal Behari Vajpayee had to rechristen Late Mrs. Indira Gandhi as Durga – Mother goddess to eliminate all monsters and such evils on earth.
Against this backdrop, a broader overview of the Indian government's foreign policy, particularly over the past two years, clearly shows not just a strategic vision of PM Modi, but growth and progress along every one of India's major objectives ultimately to culminate into serving the entire humanity and also establishing peace and security in the whole world. It also reveals some of the failures and structural challenges that confront the Indian government, and are likely to continue shortly. They include the prevailing multiple challenges including jingoistic nationalism; Pakistan supported cross-border terrorism and religious fundamentalism and political resistance to engagement with Pakistan; Beijing's fast-rising inroads into India's neighbourhood, insufficient commercial integration with Southeast and East Asia like evolving common currency system or such common regional security; mounting gaps between diplomatic efforts and agents of domestic implementation'; and relative inexperience as regards managing and leading on matters of international relations and global governance. Evidently, India needs to adopt a pro-active approach towards its neighbourhood, managing or sincerely addressing the domestic political fallout of its Pakistan policy, and better coordinating external outcomes with internal development, all the while raising its ambitions and improving its ability to follow in a sustained way.
Thus the broad direction of India's international relations and its consequent implementation is often at odds with the prevailing public discourse. And that views a development in complete isolation and grabs over facts to fit preconceived notions. For example, Pakistan bashing, in particular, has become a full-time preoccupation in India over different channels of television media. In the same way, the unnecessary polarisation of much of the foreign policy discourse in the country has led to distraction from the core areas of projected national concerns. Unfortunately, the last decade in India has witnessed more fractious and self-serving discourse on many areas in which there has in fact been remarkable continuity with and also sometimes national consensus too. This is perhaps due to inconsistent and rapid changing media environment and due to the behavior of the opposition parties in the country – both past and present. Obviously, any evaluation of India's advancement of its national and international interests will require a clearer assessment of its objectives, the available capacity to meet them and the consequent progress made besides the continuing limitations of the country.
Taking all these facts into account, one can easily conclude that PM Modi has successfully demonstrated himself to be a very energetic and active leader moving towards acquiring a consolidated domestic political support for an effective pursuit of India's external relations through his exemplary courage and profound communication skills meant to connect with all countrymen in India and with humanity at large on the mother earth.