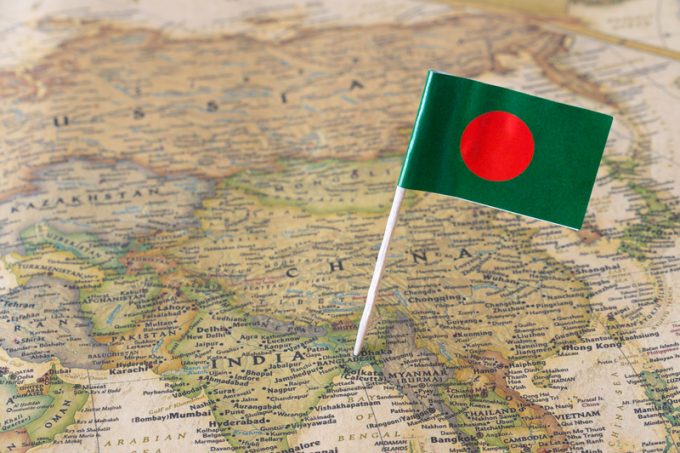 © Sjankauskas By Bangladesh correspondent 30/03/2020 The Loadstar
Bangladesh's key seaport, Chittagong, is facing heavy congestion in its yard as a government-decreed national holiday restricts the flow of goods.
The government has declared a 10-day general holiday between 26 March and 4 April, barred people from going outside from home and halted all types of commercial activities except emergency services.
Chittagong is continuing operations amid the virtual lockdown in an attempt to avoid vessel congestion and the creation of a shortage of essential goods in the domestic market.
However, Bangladesh Customs is releasing only essential commodities, such as food grains, pharmaceuticals and coronavirus prevention-related materials from the port yard, as only a limited number of its officials are still working.
As a result, the port has massive congestion in its yard: today, some 40,469 teu of containers remain in the area, against its total capacity of some 49,000 teu.
However, the customs authority said it was planning to "engage its full manpower so it can release all types of containers from the port yard to lower congestion".
The government has also doubled rail cargo capacity on the Chittagong-Dhaka-Chittagong route to ensure a smooth supply of essential goods from the port. Usually, three to four cargo trains operate on the route daily, this has now gone up to six to eight.
Bangladesh Railways eastern region official Omar Faruk said that while passenger train services remained suspended throughout the country, cargo trains were running smoothly, without any delays, and carrying an increased number of containers from the port.
Exporters, however, are facing increasing numbers of cancelled orders. Since Friday, most of the 4,000 apparel factories, except those which still have orders, have been closed to avoid the spread of coronavirus among the four million garment workers, the majority of which are female.
But as the virus spreads, and shows no sign of weakening, dozens of buyers have either cut or suspended orders for millions of pieces of apparel items, worth nearly $3bn, so far.
"One after another, several hundred thousand apparel workers will face a problem," said Dr Rubana Huq, president of Bangladesh Garment Manufacturers and Exporters Association.
Last week in a video message she urged international apparel buyers to support the garment industry of Bangladesh, adding: "This is a disaster that neither humanity nor commerce can afford."
Senior vice president of Bangladesh Garment Manufacturers and Exporters Association Mohammad Hatem told The Loadstar knitwear makers were facing order cuts of close to $1bn.
"But we are keeping factories closed as part of an effort to contain the spread of the virus," he said. The government has declared a Tk50bn ($595m) bailout package to help the export-oriented sectors to cope with the fallout of the Covid-19.
Apparel sector officials said most of the factories would face closure in absence of work. Some may need to lay off staff.
Few exports will mean that the decision to cut passenger flights will not significantly hamper cargo movements, Since yesterday, the only passenger air connectivity between Bangladesh is to China. Civil Aviation Authority officials said the flight suspension would continue until 7 April, when a further decision will be taken after review.
However, all regular cargo flights and special cargo flights will remain in operation.
The government has also blocked shore passes for all vessel crews from abroad. Crew-changing has also been suspended for an indefinite period. If any crew needs to go home for an emergency, they must first undergo a 14 day-isolation period.
Early last week, the government suspended issuing 'no objection' certificates for vessels coming in for dismantling, also until 7 April. Five such vessels were sent to deepsea isolation for two weeks.