The 28-year-old Pune techie was murdered while on his way home after offering namaz at a mosque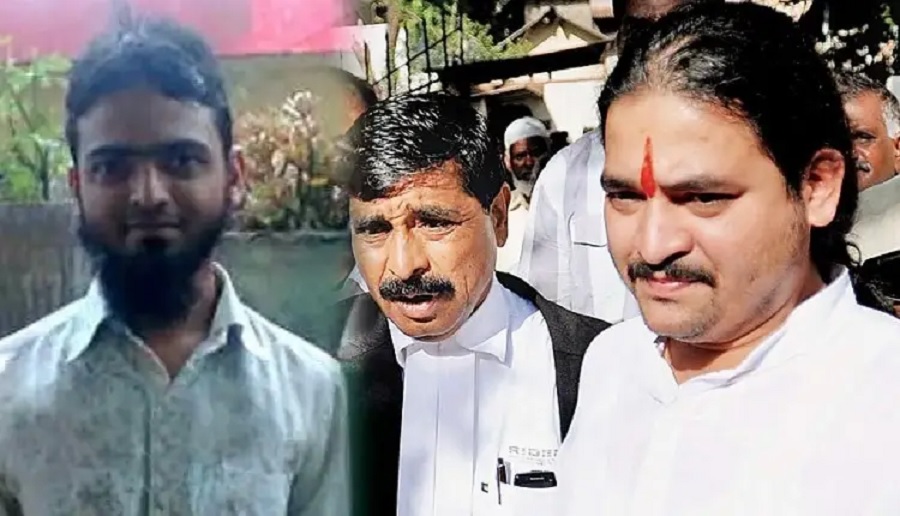 A Pune court acquitted 21 workers of the Hindu Rashtra Sena (HRS) accused of murdering 28-year-old Pune techie Mohsin Shaikh. Additional sessions judge S B Salunkhe, today, delivered the order of acquittal to HRS chief Dhananjay Desai and others, stating that that the evidence on record was not strong enough to convict and the prosecution was able to prove the case beyond reasonable doubt.
Shaikh was murdered in 2014 allegedly by HRS workers while on his way home with a friend, after offering prayers at a mosque. As per the FIR filed by his brother, Mobin Shaikh, his brother was attacked because he had a beard and was wearing a skull cap and they attacked him with hockey sticks and banged a cement block on his head. Mobin rode on another bike a little ahead, which is why he was way ahead when the mob attacked Mohsin.
Communal clashes had broken out after the circulation of objectionable pictures of Shivaji Maharaj and Shiv Sena chief Bal Thackeray on social media and Desai had allegedly made speeches instigating violence on two occasions.
In its chargesheet the cops quoted at least two witnesses, who heard HRS members plan the attack.
The chargesheet said, "The activists were carrying hockey sticks, wooden batons etc. During the meeting, they started discussing that HRS president Dhananjay Bhai has said that Muslims should be thrashed for posting derogatory pictures of Shivaji Maharaj on Facebook. Their vehicles, shops should be damaged. They should not be allowed to do any business in the area. There should be terror of HRS in Hadapsar."
A lot has transpired since the fateful incident to this unfortunate acquittal today. Three accused: Vijay Gambhire, Ganesh Yadav and Ajay Lalge, were granted bail in 2017 after a controversial reasoning was given by a Bombay High Court judge while granting the same. While granting of bail in criminal cases is not uncommon, the grounds for the grant of the bail is what makes this case stand apart. While pinning the blame on the religious identity of the victim, Justice Mridula Bhatkar had infamously said, "The accused had no other motive such as personal enmity against the innocent deceased…[his] fault was only that he belonged to another religion. I consider this factor in favour of the accused… it appears that in the name of religion they were provoked and have committed the murder."
In February 2018, however, the Supreme Court, unhappy with Justice Bhatkar's remarks, cancelled the bail granted to the accused. A bench of Justices S.A. Bobde and L. Nageswara Rao further cautioned courts against passing observations "which may appear to be coloured with a bias for or against a community". The top court maintained that courts must be "fully conscious of the plural composition of the country" and hence abide by their duty to objectively decide the rights of different groups.
By 2018, all accused, except Dhananjay Desai were out on bail.
Further, when Ujjwal Nikam was appointed as Special public prosecutor in the case at the victim's family, the appointment was soon cancelled. The reasons for  the same were never revealed and Nikam himself refused to comment on the same.
Then Chief Minister, Prithviraj Chavan provided Rs 5 Lakh compensation to the family and had even promised a government job to Mohsin's brother which never materialized. Later, in 2018, his family was given Rs. 10 lakh compensation through a government resolution, after Mohsin's father had filed a PIL in Bombay High Court
Waiting for 'justice' in the case, Mohsin's father, Mohammed Sadiq Shaikh died in 2018 owing to heart failure.
Related:
SC Cancels Bail of Accused in Mohsin Shaikh Lynching Case
Mohsin Sheikh Lynching: Father dies waiting for Justice
Muslim man's murder: India's courts simply don't punish hate speech with the severity it merits