The moment of relief for both sides, as it were, stems from the unstated, but nevertheless evident situation whereby Modi could have faced hostile protests in Dhaka that the Hasina regime was preparing meticulously to avoid, writes Mahendra Ved for South Asia Monitor
By Mahendra Ved Mar 12, 2020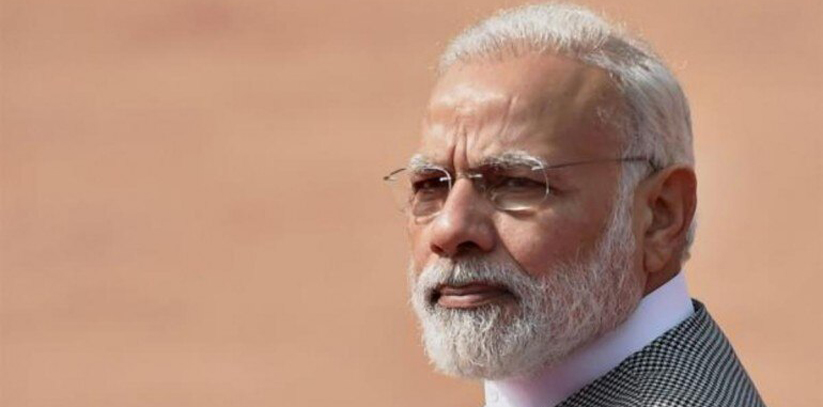 There are times when a calamity saves the blushes for leaders of two neighbouring nations, otherwise friendly, but nursing reservations about developments that one side is unhappy about and hopes the other would work to assuage the perceived harm. This description may not adequately describe the differing positions of India and Bangladesh on the former's twin moves on its citizenship law. But it is evident that the coronavirus afflicting both has helped defer the scheduled visit to Dhaka by Prime Minister Narendra Modi.
Modi was to visit Bangladesh on an invitation from Prime Minister Sheikh Hasina to attend the inauguration of the centenary celebrations of Bangladesh's founding leader (and Premier Sheikh Hasina's father), Bangabandhu Sheikh Mujibur Rahman. Fear of the disease that is spreading across the globe has forced Bangladesh to postpone not just the visit by Modi and other Indian leaders including former President Pranab Mukherjee and Congress President Sonia Gandhi, but the event itself.
Dhaka decided to defer the event and duly informed New Delhi a week before the March 16 visit, officially speaking only of the coronavirus. India, thoughtfully, concurred about the gravity of the crisis and expressed its desire to help Bangladesh and to fight the crisis jointly. India's record on helping its neighbours during crises certainly lends credibility to this offer. But moves on the ground, especially in Bangladesh, also indicate something else.
The moment of relief for both sides, as it were, stems from the unstated, but nevertheless evident, situation whereby Modi could have faced hostile protests in Dhaka that the Hasina regime was preparing meticulously to avoid. The deferment of the visit has helped avoid possible embarrassment to both.
Bangladesh is India's closest neighbour in the South Asian region. Both sides have been working to avoid a conflict ever since India enacted the Citizenship (Amendment) Act (CAA) and made known its plans to revise the National Citizenship Register (NRC). The former, a law enacted last December, seeks to grant Indian citizenship to persecution-facing religious minorities from Afghanistan, Pakistan and Bangladesh, while the latter is to prepare a register of Indian citizens that, in effect, identifies and can expel foreign nationals.
A friendly Afghanistan, in turmoil and facing an existential crisis, is too preoccupied to respond to Indian policies, while an unfriendly Pakistan is expectedly angry. However, the real crux of the problem that emanates from Indian actions, in terms of possible numbers of 'foreigners' living and working in India, the fear of distress movement/migration of population and its possible domestic backlash is essentially in Bangladesh.
The Hasina government has made its concerns known diplomatically by cancelling or postponing at least three ministerial visits to India. It has also been doing some serious firefighting in the domestic arena. The political opposition and some Islamist groups have been protesting and some of it has spilled over to the streets. At protests staged in Dhaka on Friday, March 6, the tenor was against the impending Modi visit.
Preparing security agencies to "avoid any untoward situation" during Modi's visit, Bangladesh Home Minister Asaduzzaman Khan said a day before the deferment: "We will welcome Prime Minister Modi with honour. Members of our law enforcement agencies will act alongside armed forces across the country to ensure his security."
"We are pleased that ultimately the visit of Narendra Modi is going to be postponed after our demonstrations," Khalilur Rahman Madani, chief coordinator of Bangladesh's Islamic parties' alliance, told Turkey's Anadolu Agency.
Modi's assurances that the CAA and NRC are India's internal matters and would not harm Bangladesh, conveyed most recently during the visit of Foreign Secretary Harsh Vardhan Shringla, do not seem to have adequately worked.
Besides deep sentiments on both sides toward Sheikh Mujib's centenary celebrations – his family has never missed an opportunity to acknowledge India's assistance in their 1971 Liberation War – there is a lot more involved in bilateral ties. The two countries are also coordinating regional efforts to improve, among other things, communications, energy and transport. The security aspect is also vitally important. Summit-level talks would now need to wait till the coronavirus and much more are resolved.
(The writer is a veteran journalist and analyst)