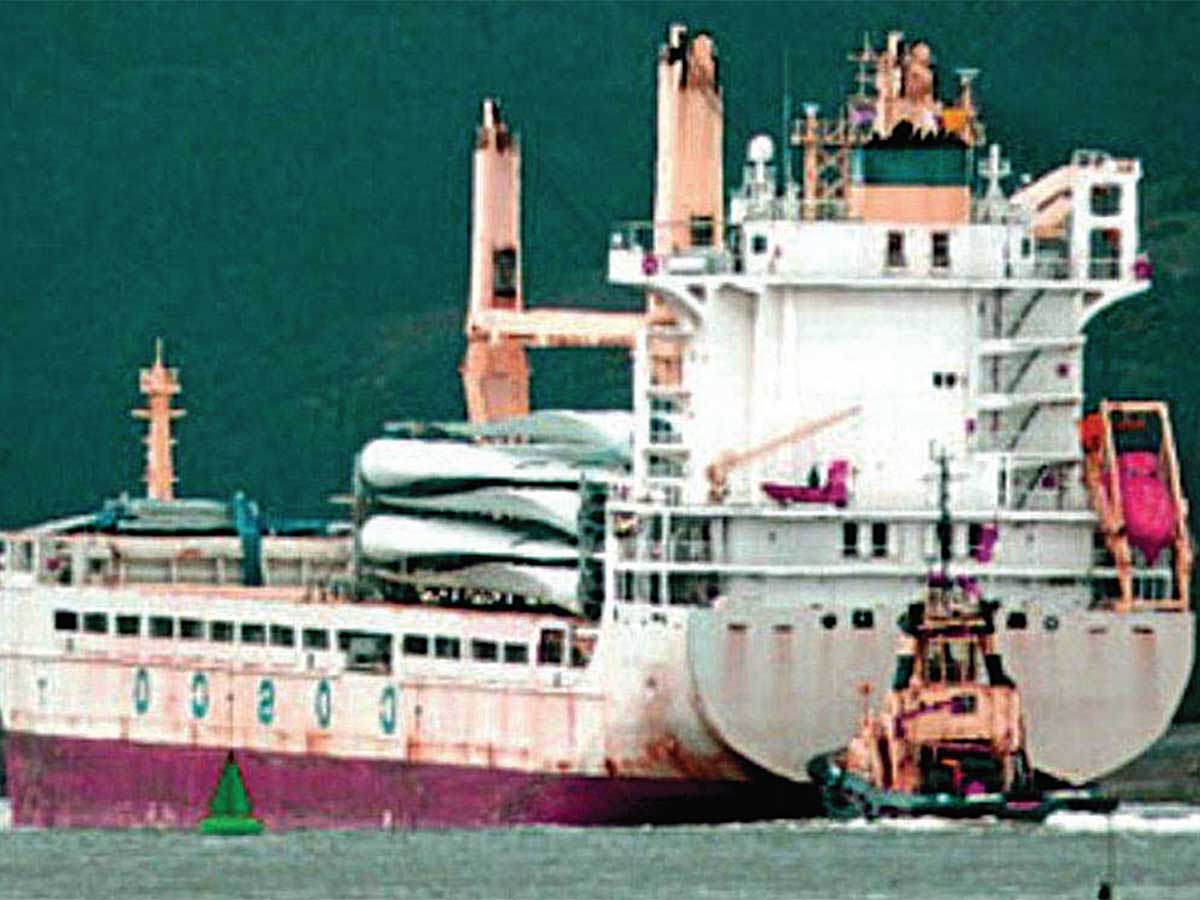 by Rabia Javed 13 March 2020
In a now-all-too familiar display of hypocrisy, Indian customs officials seized Chinese vessel "Da Cui Yun" that made the headlines once again. While India has a track record of involvement of her Military, Police and Intelligence agencies in false flag operations to gain international attention, now the customs officials and DRDO scientists are following the same line of action where they have accused both China and Pakistan. There is a need to carry out an analysis of how deep this behaviour of India is harming other countries reputation with such accusations without any proof. From this episode it once again seems that false narrative by Indian authorities and Media has been deliberately orchestrated against both China and Pakistan.
In a stinging rebuke, DRDO confirms the Chinese ship which India stopped was carrying nuclear-capable equipment to Pakistan. It further states that it's up to DRDO officials and India's national security planners to expose the nuclear proliferation nexus between China and Pakistan. Another dramatic twist one can come across was the news further stated that the DRDO's technical experts and missile scientists informed the Kandla Customs, the ministry of external affairs and national security planners that the seized 18 metre by 4 metre autoclave can indeed be used in the manufacture of weapons of mass destruction (WMD) platforms. Yet, the India officials have up till now failed to come up with any results or reports leaving nuclear proliferation accusation made against both (China and Pakistan) to be spotless.
Interestingly, the vessel Da Cui Yun was released on February 20, after being forced to hand over the "industrial dryer." Now the question arises that can this "Industrial dryer" be used for any military purposes where Indian authorities claimed that the utilisation of such material is to produce long range missiles. Whereas, the company that manufactured the "industrial dryer", based in Shandong, stated that the equipment claimed is not an "industrial dryer," but rather a heat-treating furnace system which is mainly used in the production of rubber products.
Indian is playing such a bogey that anyone with a common sense can understand the smell of propaganda behind such drama. Let's assume if China wanted to aid such material to Pakistan that can truly be meant for weapons production or so, it would not ship such materials through Indian ports. Also, it would be funny if one can determine that the heating furnace that is used to manufacture rubber products can also be utilised for proliferation purposes as per the scientific knowledge of DRDO officials.
Such propaganda clearly shows that India's Nuclear Suppliers Group (NSG) hopes again hitting the Chinese reputation and to weaken Pakistan's position. While China continues to play hardball insisting on India's NPT status, India has started to propagate with such nefarious agenda keeping in mind the upcoming NSG plenary of 2020. China has been opposing India's entry into the 48-member NSG on the ground that India is not a signatory to the Non-Proliferation Treaty (NPT). The other important factor on which China opposes Indian positions is its decades-old track record on non-proliferation be it a CANDU reactor issue or the building of a secret nuclear city. It is essential for India to understand that paving her way into the NSG cannot be possible with such behavior of blame game rather If India desires acknowledgment as a nuclear weapons state, it should meet the nuclear group's principles, including opening negotiations with Pakistan and China on curbing nuclear weapons and halting the production of nuclear fuel for bombs.
It is also very important to note that both China and Pakistan is a responsible nuclear weapon states. Pakistan unlike India recognised its commitments towards international non-proliferation efforts even without being part of the NPT. Since the instigation of Pakistan's nuclear programme, the country has prioritised active export control regimes as part of its non-proliferation efforts. Pakistan firmly abides by the principles under the NSG by separating military and civil facilities and keeping civil nuclear facilities under IAEA safeguards. Additionally, Pakistan is an active member of different international forums like the IAEA Code of Conduct on Safety and Security of Radioactive Sources, Global Initiative to Combat Nuclear Terrorism, UN Security Council 1540 Committee, IAEA Incident and Trafficking Database and the Convention on Physical Protection of Nuclear Materials.
Lastly, the international community needs to quit dual behaviour of supporting India. Indian narrative proved to be unauthentic and Indian version was totally concocted, based on deceit and outright lies, and that it was promulgated through a well thought out disinformation campaign ensconced in hyperbole.