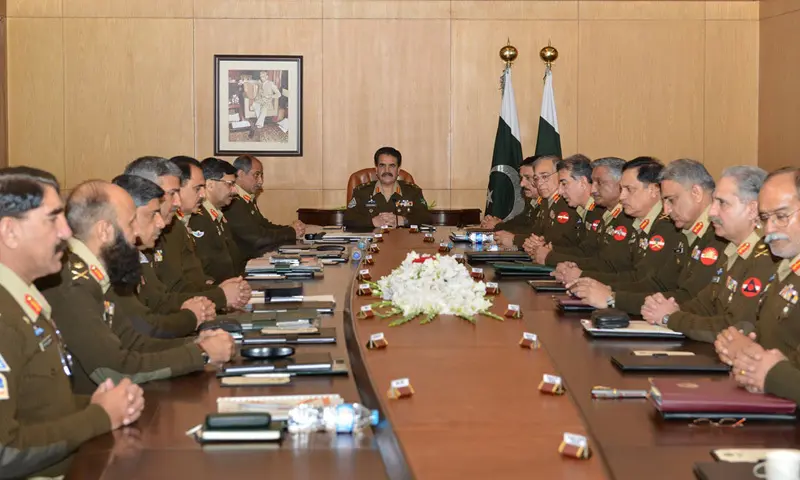 by Sara Nazir   17 June 2023
Deeply exploring the question of whether civil wars yield positive outcomes is essential. Historical evidences indicate the urgent need to prevent any possibility of civil war that could devastate a nation-state system. The most effective tool to prevent violence aimed at the government's security institutions is dispensing justice through military courts to restore order. The proceedings of military courts can be utilized more effectively in situations requiring prompt resolution. Military tribunals have been used in the past to try criminals who committed serious crimes, and they are not a new phenomenon in the history of the world. The Capitol Hill and London riots drew global attention due to their significant effects on the political and legal environments of the US and London, respectively. In both cases, the use of military tribunals instead of civilian courts for some defendants' trials deviated from the norm.
On June 6, 2021, supporters of former US President Donald Trump tried to reclaim his defeat to President Joe Biden by assaulting the US Capitol building, inciting violence, and interfering with the Joint Session of Congress that was gathered to officially declare Joe Biden the winner by tallying the electoral votes. Similarly, on May 9, 2023, violence swept across Pakistan after police arrested former Prime Minister Imran Khan on corruption charges. A number of Khan's supporters attacked security personnel and set fire to ambulances, security forces' vehicles, and schools. Among the places attacked were the military headquarters and other offices in Rawalpindi and the houses of senior military officials across Pakistan. Consequently, suspects have been charged with attacking sensitive defense installations across the country. Following the clashes, police arrested thousands of members of Khan's political party, Tehrik-e-Insaaf, on charges of criminal intimidation, rioting, and assault on government officials and properties, and decided to hand over to Pakistan's military for further trials.
The Pakistan Army Act (PAA) 1952, and the official secret act 1923 allow trying civilians in military courts in such circumstances, which include mutiny, spying, and taking photographs in 'Prohibited' areas. Clause (a) of sub-section (3) of section 2 of the PAA 1952 has stated that people who "Raise arms or wage war against Pakistan, or attack the Armed Forces of Pakistan or law enforcement agencies, or attack any civil or military installations in Pakistan" would be held accountable under the PAA. Pakistan police have handed over 33 civilian suspects to the army for trials in military courts with charges of attacking sensitive defense installations, stealing government equipment, computers and other equipment. The government claims that those responsible for creating violence will face trials in civilian courts, but those who entered and were responsible for creating violence in military installations will be held accountable in military courts due to sensitivity of the matter.
Military court proceedings are generally considered more appropriate in situations where speedy trials are required for exclusive dealing of a particular matter. In dealing with certain offenses or circumstances, especially those involving military personnel or concerns pertaining to national defense, military tribunals may have specialized expertise and experience.
Especially with regard to high-profile instances that have attracted substantial public attention, the choice to use military court hearings may be driven by a need to reassure the public that justice would be delivered promptly and effectively. Military court proceedings may be seen as a way to protect the integrity of democratic systems in situations where the offenders' actions are perceived as an immediate assault on democratic structures or procedures and higher national interest.
The prevalence of violent demonstrations in Pakistan has presented serious difficulties to the governmental and judicial structures. There have been certain cases when the choice to have criminal defendants tried in military tribunals as opposed to civilian ones has prompted discussions about the need and constitutionality of such actions. However, crimes or offenses that jeopardize the national security system and pose a risk of chaos must be tackled decisively. Trials of such offenders in military tribunals ensure that undemocratic and anti-state forces do not find any place in Pakistan's socio-political environment.