The country decriminalised gay sex six months ago, but its film industry has only taken hesitant steps in the direction of equality.
What does this say about attitudes towards homosexuality, and about Indians themselves?

Sohini C  24 February 2019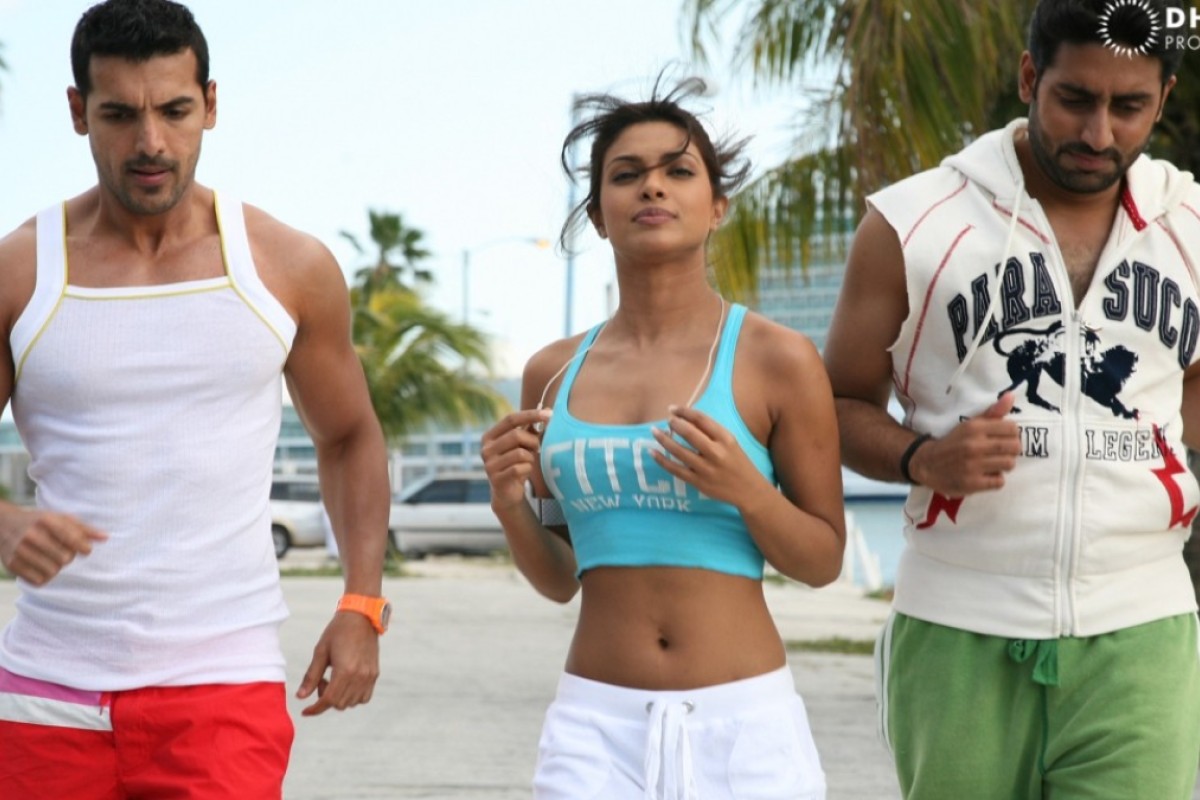 India decriminalised gay sex six months ago, but its film industry has only taken hesitant steps in the direction of equality. A still from the film Dostana. Photo: HandoutIt takes a little more than an hour of its 121-minute running time for February release Ek Ladki ko Dekha Toh Aisa Laga ("When I saw a girl, a I felt that way") to come to the point: this is not a typical boy-meets-girl romance, this is a lesbian love story. In fact, it's the first time that Bollywood, the second largest film industry in the world and a distinct cultural form, has made a full-fledged film about romance between two women – replete with song-and-dance and well-known stars.The film comes six months after the Supreme Court decriminalised "sex against the order of nature", referring to homosexuality, in Section 377 of the Indian Penal Code. Despite the legal boost, the makers of Ek Ladki seem conscious of their first-mover status, approaching the subject gently and cautiously, which is why it takes so long to articulate the premise. When the protagonist comes out of the closet to her friend, he bursts out laughing and slips down to the floor. In the theatre where I saw the film, there was a echo of nervous laughter around the room.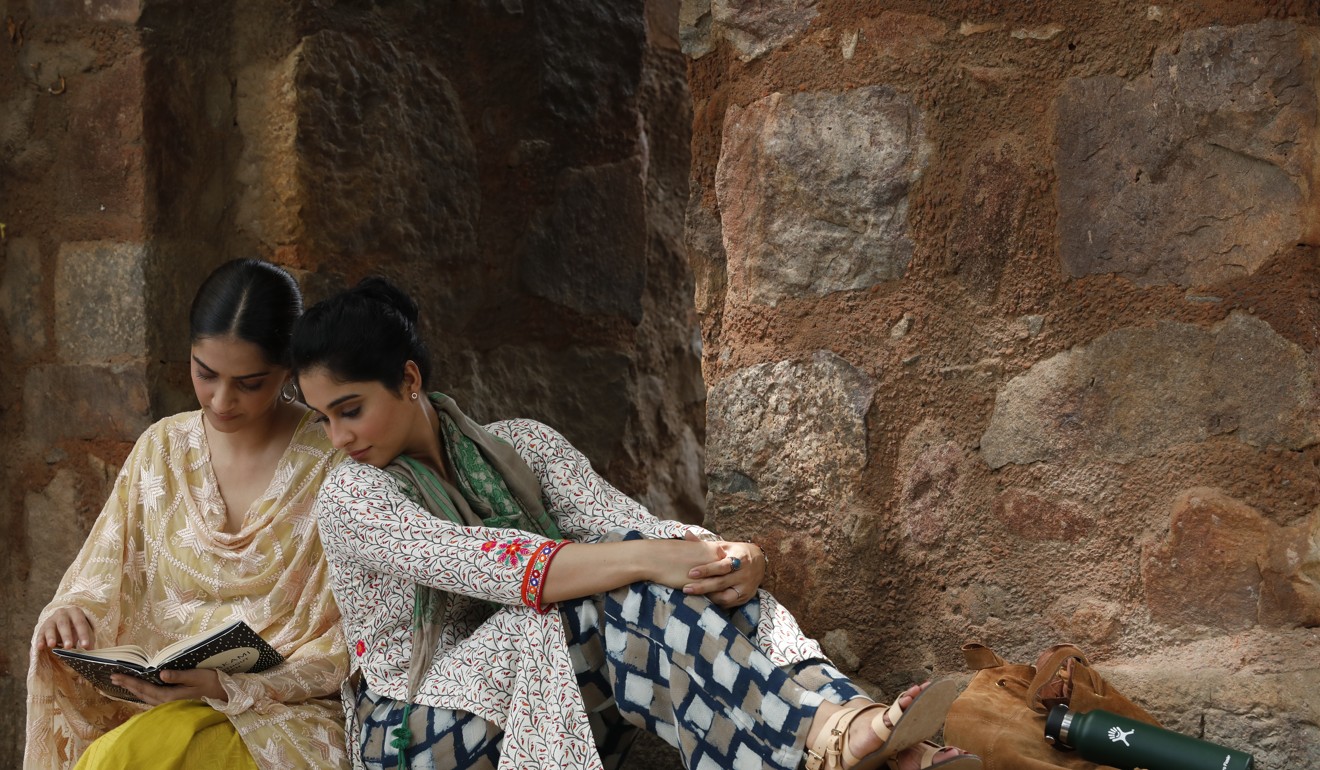 Bollywood film Ek Ladki ko Dekha Toh Aisa Laga is a lesbian love story. Photo: HandoutShare:
Perhaps this caution is understandable. In 1998, when the film Fire was released, widely considered to be the first depiction of homosexual relations in a Hindi film, theatres were vandalised in cities and towns across India, including the celebrated cosmopolitan city of Bombay.
The filmmaker had to approach the Supreme Court for reinforced protection for screenings of her film. Fire is more frank than Ek Ladki in depicting physical intimacy between the two female leads. In the film, two sisters-in-law named Radha and Sita, both denied sex by their husbands, find sexual fulfilment with each other. Radha is the name of the partner of Lord Krishna, the hero of the epic Mahabharata, and Sita, the wife of Ramayana protagonist Lord Rama. This may have incensed the easily offended Indian viewer even further.
In 2014, there was a Hindi-English film called Margarita with a Straw, about a young woman with cerebral palsy falling for her blind batch-mate at a New York university. It was not as shy about its content as Ek Ladki, but the arthouse project's release came a decade and a half after Fire – at a time Section 377 was being debated in the Supreme Court, and the conversation about homosexuality in the country was already a public and political one.SUBSCRIBE TO THIS WEEK IN ASIAGet updates direct to your inboxSUBMITBy registering for these newsletters you agree to our T&C and Privacy Policy
The same year saw the release of romantic comedy Dedh Ishiqiya, starring '90s Bollywood superstar Madhuri Dixit as a finely aged heiress looking for a match. The twist is that our heroine has a long-running relationship with her maid in waiting. The film received commercial success and critical appreciation. It was a revisiting of a queen-and-maid chapter in the 1983 period drama Razia Sultan, in which the eponymous medieval Indian empress is hinted to be bisexual, in love with her dishy Abyssinian bodyguard and enjoying the ministrations of her maid.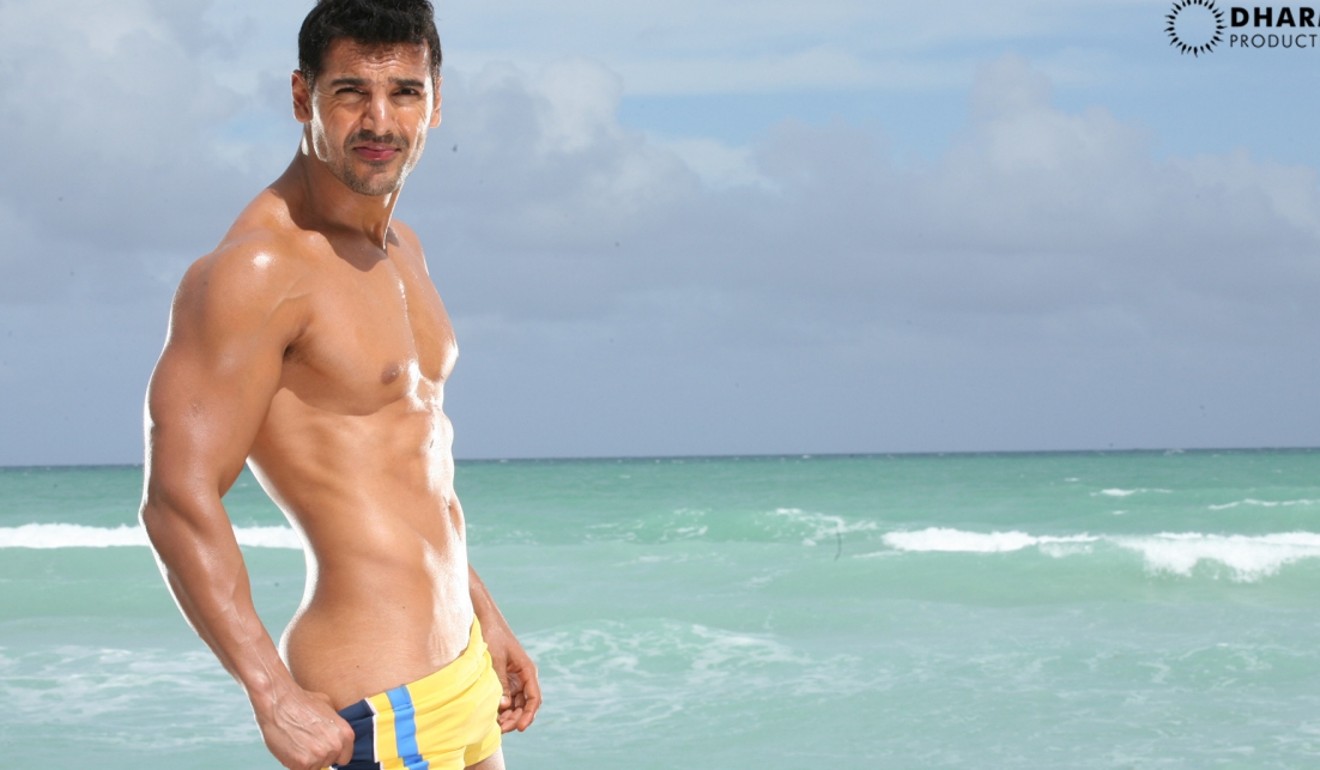 Dostana is considered to be the first mainstream film about being gay. Photo: HandoutShare:
The original employer-maid romance in the subcontinent's cultural register is the seminal short story Lihaaf (Quilt) by Urdu writer Ismat Chughtai. In 1944, two years after its publication, Chughtai was charged with obscenity in the high court of Lahore. She won the case, yet an air of delicious wickedness has stuck to the story.
The gay man is a more frequent presence in Hindi film than lesbian characters. The first film to feature a tender gay relationship was My Brother Nikhil in 2005, where the hero was a homosexual man afflicted by AIDS. But this was a time when the gay figure in Bollywood – which is to say more mainstream Hindi films – was still a figure of caricature.
Dostana (2008) is considered to be the first mainstream film about being gay. Here, the straight heroes pretend to be gay in order to share a flat with the attractive heroine, whom they both fall for. At the film's end, however, the two are forced to share a kiss – and to their surprise, they both find it is more enjoyable than they expected. It's a nice, subversive touch in a safe, "family" film. 00:28 / 00:30SKIP AD
The film is produced by Karan Johar, who is considered to be a non-heterosexual man. In his memoir, An Unsuitable Boy, Johar came out of the closet without saying "those three words", in his own writing – widely speculated to be "I am gay". In his public persona, he has played along to risqué jokes about his "effeminate manner" for years.
In his 2012 film Student of The Year, an important secondary character is proudly gay – but dies a sad and repentant man, that tired trope. The next year, Johar directed a short film as part of the ensemble project Bombay Talkies, in which a young, openly gay man implodes a hollow marriage by propositioning the older husband of a colleague, a man who has yet to admit his homosexuality.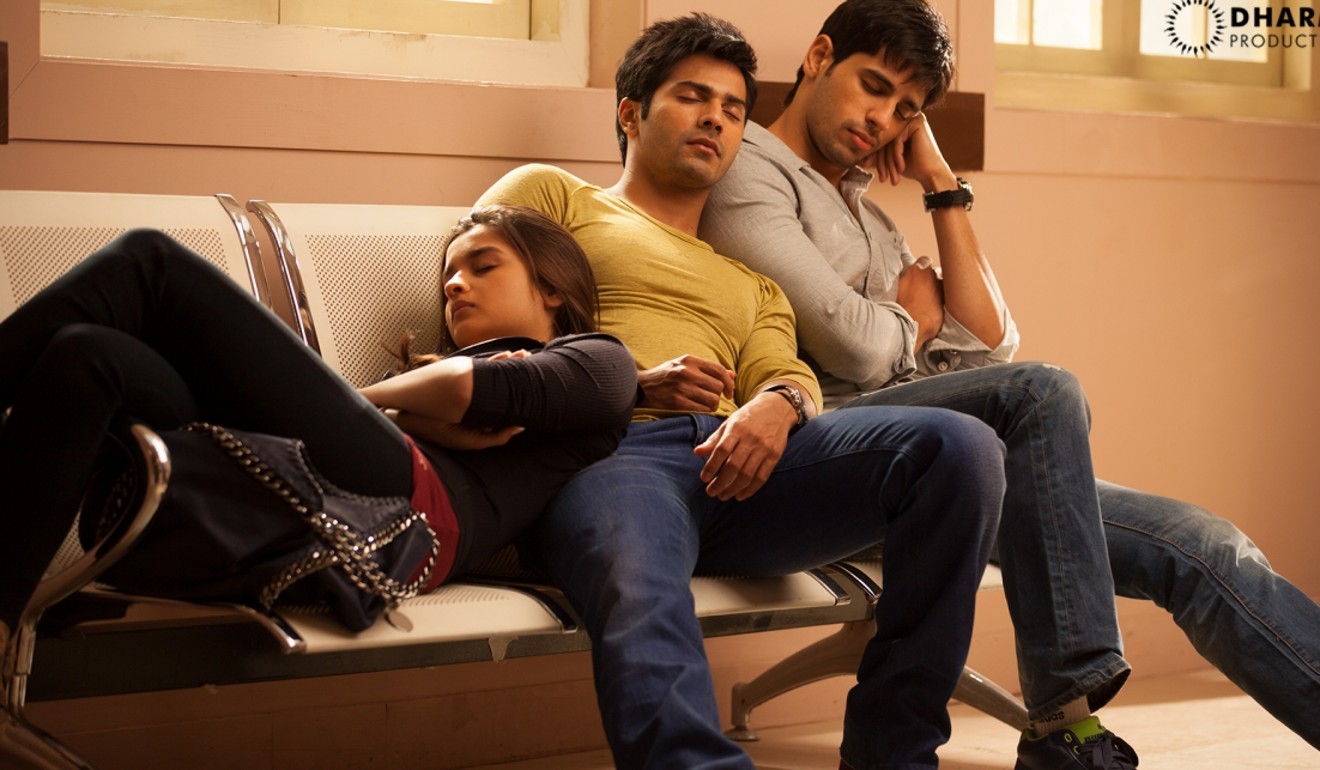 In Student of The Year, an important secondary character is proudly gay. Photo: HandoutShare:
In Kapoor and Sons (2016), produced by Johar, one of the heroes is a gay man but without any of the stereotypical markers – no flamboyant dressing, effeminate gestures or sharp sarcasm. When the heroine of the film kisses him, he gently tells her he is not attracted to women.
Aligarh, released the same year, tells the real-life story of a university professor who committed suicide because he was being blackmailed over his gay identity. In 2018, there were two prominent films with gay characters.
In Padmaavat, slave-general Malik Kafur is emperor Alauddin Khilji's most loyal confidante and occasional lover, and a man who is in love with his master. In Veere di Wedding, a Bollywood take on Sex and the City, a significant secondary character is gay, happy and in a committed relationship. This is the closest Hindi cinema has come to showing a gay character as a normal person who just happens to have a different sexual orientation.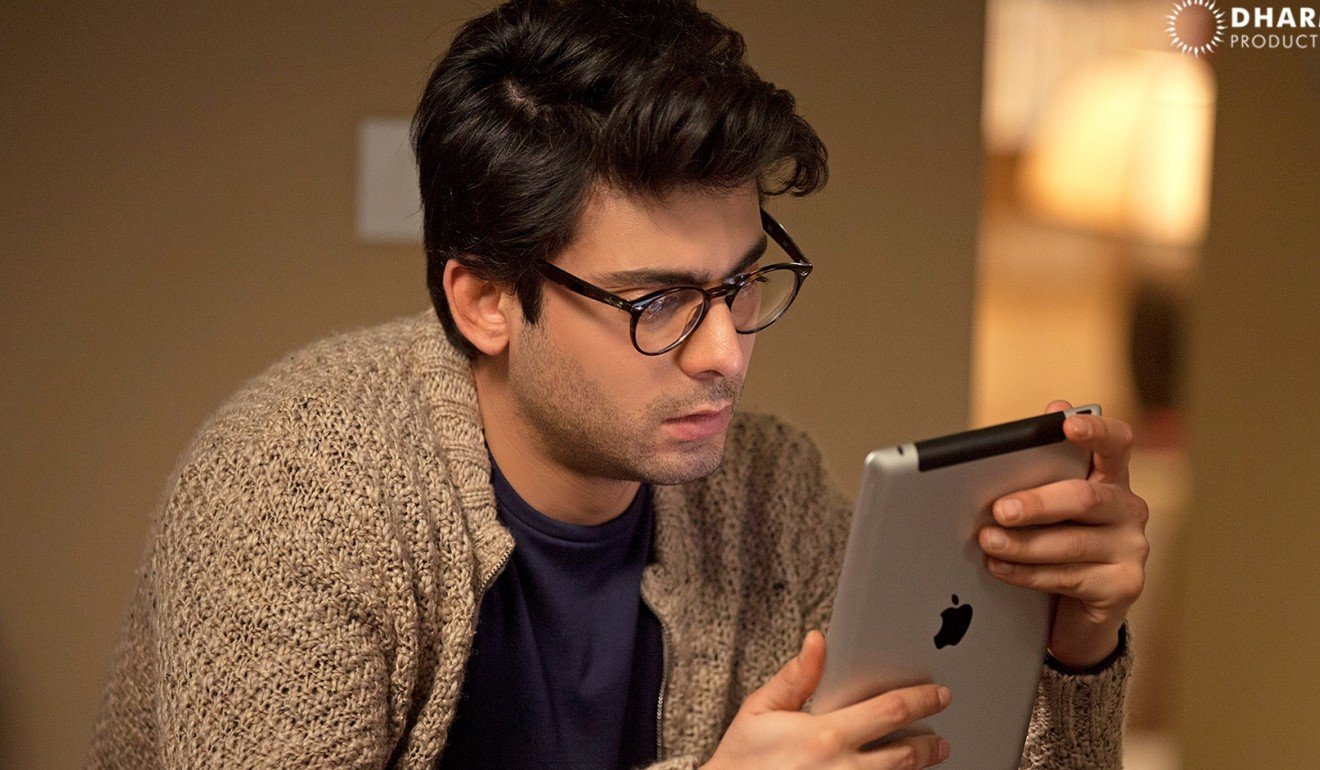 A still from the movie Kapoor and Sons. Photo: HandoutShare:
These are significant steps, considering that even a decade ago, a gay-premised Hindi film like Dostana was played for laughs. It is important to point out, however, that the Bengali film industry, which is a fraction of the size of the Hindi film industry and markedly less influential, has travelled much farther beyond the binary of straight and gay identities. A trio of films – Arekti Premer Galpo (2010), Chitrangada (2012) and Nagarkirtan (2017) – by filmmaking collaborators Kaushik Ganguly and the late Rituparno Ghosh explore desires for a different body, of characters with male anatomy who dream of being women.
These films are not shy about showing sex between men, including men who dress to look like women. This makes for uneasy viewing; a well-known critic has called these sequences sex without pleasure. But perhaps the difficulty we have in watching these films is also a reflection of our own discomfort with the unseen stories?