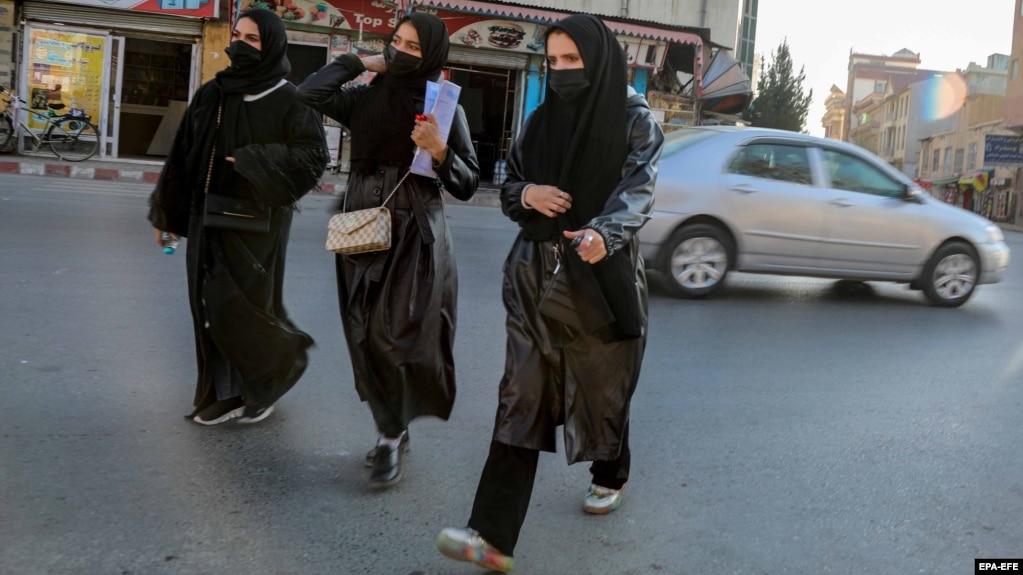 Women in the Afghan capital, Kabul, are furious after being turned away at a women-only section of a park that Taliban militants now say is closed as part of a nationwide ban keeping them out of one of the few remaining spaces where they say they could feel free.
The Taliban announced on August 26 that women were no longer allowed to visit national parks in what is seen as the latest attempt to erase Afghan women from public life.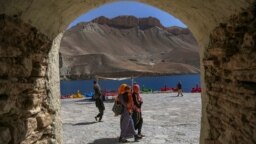 SEE ALSO:
'Illogical And Inhumane': Taliban's Ban On Women Entering National Park Sparks Widespread Anger
But the ban has hit especially hard in the confines of the capital, where there is little chance to escape the dust and concrete of the city.
"It was a happy place for women, but it is now closed to them," Hogai Amil, one of the park-goers, told RFE/RL's Radio Azadi. "It is beautiful and has everything."
The park is located in the Makroyan Kohna apartment complex in central Kabul. Built in the 1960s for the pro-Soviet Afghan elite, the apartments are now inhabited mainly by the educated middle class.
The park provided the only space for women outside their tiny apartments and in a Taliban-dominated country that is allowing women fewer freedoms each month.
The hard-line Islamist group, which seized power in August 2021 when international peacekeeping troops exited the country, has already banned women from education and work and it has imposed strict restrictions on their movement and how they can appear in public.
"I am devastated," said Maryam, another Makroyan resident.
She said that seeing friends in the park allowed her to cope with mental issues she suffers from.
"It was the place of our dreams," she added. "I am desperate to go there, but no one will let me in."
Aside from the social impact, the ban is also going to have a devastating economic impact on many of Kabul's female residents.
The park, and others like it, was one of the few places Afghan women could still earn money by selling food or providing cosmetic and other services to female visitors.
One beautician, who requested that her name not be used, said the closure has cut off a vital lifeline for her to provide for her family.
"How will I pay my rent and the rent for the shop," she asked. "How will I now buy my groceries."