Last Updated: February 12, 2019
---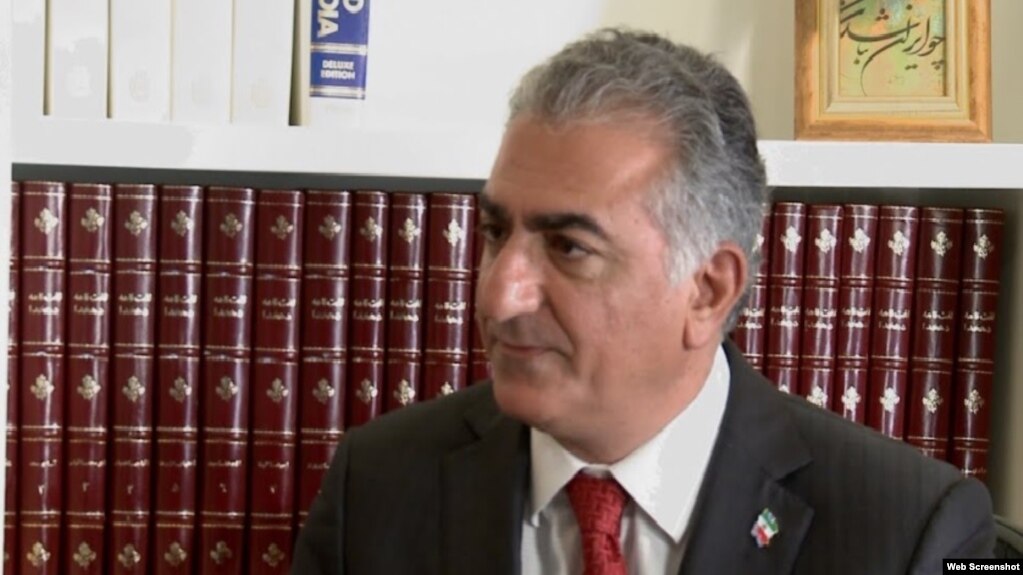 WASHINGTON — The son of the Iran's last monarch, Shah Mohammad Reza Pahlavi, says Iranian society is close to a "flash point" like it was before the 1979 Islamic Revolution and that the government in Tehran is near collapse.

Reza Pahlavi, the exiled former crown prince of Iran, said in an interview with RFE/RL's Radio Farda that he thinks "we are really close to the fall of the [Iranian] regime."

He added that the current situation in Iran is similar to how it was in 1979 when his father left Iran amid violent turmoil and went into exile.

That upheaval ended centuries of monarchy in Iran and led to the formation of the Islamic Republic of Iran with Supreme Leader Ayatollah Khomeini at its head.

"The atmosphere [in Iran] seems to be close to a flash point," he said at his home outside of Washington, D.C.

Pahlavi's comments came as Iran on February 11 celebrated the 40th anniversary of the establishment of an Islamic government in Iran.

"Let us not forget that the majority of Iranians within the present-day generation were not even born during the 1979 revolution," Pahlavi said. "If you really listen to them, their common demand, from any political inclination, is that we must be rescued. What are you [the political forces] doing for us?"
In a message to young Iranians on the anniversary, Pahlavi called for "civil disobedience" and an "all-out reconstruction" of Iran.

"After toppling the Islamic Republic of Iran, it is time to reconstruct Iran and its national identity," he added.
Pahlavi was critical of many Western countries for not being bolder in their policies toward Tehran.

"It is obvious that the policy, especially that of Europe's, continues to be, 'Let's not pressure the Islamic republic for the sake of our economic gain,'" he said. "Let's look at what that has yielded for Europe: You have had a government in Iran that destabilized the region through its different proxies from Syria to Lebanon to Hizballah, etc., and the outcome of this religious radicalism has been the situation in Syria…and the wave of refugees that poured into Europe."

Pahlavi, 58, said that he often tells foreign leaders that the best policy for them is to "support and empower the Iranian people" and to maintain a dialogue with "the secular, democratic opposition" that he believes "represents the majority of Iranians."

Trained as a pilot in the Iranian Air Force, Pahlavi, who came to the United States in 1978, has been one of the foremost critics of Iran's Islamic government in recent decades.
Pahlavi's name has been in the news often since late 2017 as some groups in Iran have called for a return of the monarchy during large nationwide demonstrations against political corruption and poor economic conditions.