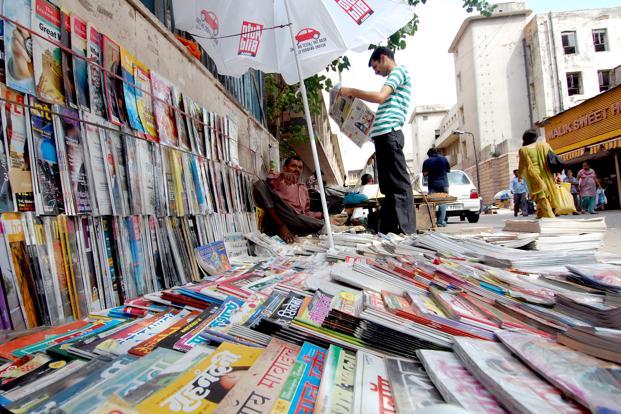 by Dr Bhargavi D Hemmige 22 May 2019

In a surprise move, the Indian print industry seems to be defying the global trends. The Media Research Users Council (MRUC), on 26th April 2019 released the latest Indian Readership Survey (IRS) report which indicated that the print media is on the rise, adding 1.8 crore new readers in Q1, 2019. The total number of readers increased to 4.4% that is by 42.5 crores in Q1 2019 as against 40.7 crores in 2017. The survey report also indicated that the growth in the number of readers from rural and urban markets had been the same at 4.2%. The urban market has 20.2 crore readers while the number of readers in the rural market stood at 22.3 crores in Q1 of 2019. It should be noted that IRS Q1 2019 report is a moving annual total, combining Q2, Q3 and Q4 data of IRS 2017 and Q1 fieldwork of IRS 2019, which began in December 2018 and was completed in Q1 2019. The reporting sample size is 3.24 lakh households. And with this finding, India seems to be clearly bucking the global trends when it comes to the newspaper readership.
According to an article in The Washington Post, titled "A once unimaginable scenario: No more newspapers" by Douglas McLennan and Jack Miles(Pulitzer Prize-winning author), in the U.S., weekday print circulation has shrunk from a high of nearly SIX CROREs in the year 1994 to 3.5 CROREs for combined print and digital circulation today — 24 years of decline. Advertising revenue dropped from $65 Billion in the year 2000 to less than $19 billion in 2016. Newsroom employment fell nearly 40 percent between 1994 and 2014. Since 2010, 30 percent of all journalism jobs have been lost in Canada, and 27 dailies have ceased publishing. Over the same period, advertising revenue has fallen from around $2.9 billion to $1.75 billion. This is truly disturbing.
Another view from Jeffrey Cole, Founder-Director of The Center for the Digital Future is not optimistic either. In 2013 he came out with a forecast that almost all printed newspapers would disappear in the United States in the next five years the country would be left with three or four 'national' newspapers namely The New York Times, The Wall St. Journal, the Washington Post and, maybe, USA Today. This report created a lot of controversies. As Cole himself says, their critics thought they were anti-print. The Center's 'The World Internet Project' started payback in 2000, along with 39 partner countries to tracks the changes in Global Communication Technologies. If one looks at the situation today, it may not be as bad as predicted by this premier research centre, but it is not good either.
Furthermore, an estimate by The Pew Research Center, on the daily newspaper circulation trends in the United States, both print and digital combined in 2017 was 3.1 Crore for weekday and 3.4 Crore for Sunday, down 11% and 10%, respectively, from the previous year. Declines were highest in print circulation: Weekday print circulation decreased 11%, and Sunday circulation decreased 10%. The onslaught by the digital papers, social networking sites, and the decreasing advertising revenues seem to be the culprit.
Again when it comes to India another report by Audit Bureau of Circulation(ABC) released in May 2017 states that there is a 60 percent increase in newspaper circulation, that is from 3.91 CRORE copies in 2006 it has increased to a whopping 6.28 CRORE copies. With this, India positions itself as a country of the world's largest paid newspaper buyers country in the world.