Shocked, saddened by events at Buet, says UK
Nayadiganta English Desk 09 October 2019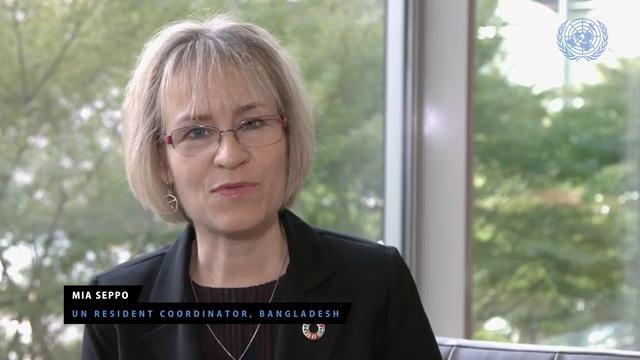 The United Nations has deplored the killing of young Buet student Abrar Fahad, saying the freedom of speech is a human right, UNB reports.
"Freedom of speech is a human right, and nobody should be harassed, tortured or killed for exercising it," said the Office of the UN Resident Coordinator in Bangladesh Mia Seppo in a statement on Wednesday.
The UN Bangladesh noted steps taken by the authorities to apprehend alleged perpetrators, the statement reads.
"It encourages independent investigations that should lead to justice being served in a fair process, and measures to ensure prevention of further incidents," according to the statement.
It mentioned that campus violence in Bangladesh has over the years affected and claimed too many lives, with apparent impunity for those bearing responsibility.
In a Facebook post on its verified page, the British High Commission in Dhaka, said they are shocked and saddened at the events at Buet.
"Shocked and saddened by events at Buet. The UK stands unconditionally for free speech, media freedom, human rights and the rule of law," the message reads.
Abrar, a second-year student of Buet's EEE department, was beaten to death, allegedly by leaders of Bangladesh Chhatra League, at the university's Sher-e-Bangla Hall early Monday.
Meanwhile, at a programme on Wednesday, UN Resident Coordinator Mia Seppo called for quick investigation into and justice over the killing.
Mother of two children, Mia Seppo described the incident as "worrisome and horrific" saying it obviously horrific and nightmare of thoughts.
While talking to reporters at DCAB Talk organised by the Diplomatic Correspondents Association, Bangladesh (DCAB) at BIISS auditorium, Seppo said campuses must be safe.
She said parents need to be able to trust that their children are safe in studying in universities and there needs to be trust that people are safe in public spaces.
She said the UN has issued a statement on this calling for "prompt and independent" investigation and calling for justice, an end to impunity and calling for an end of tolerance of this kind of crime and violence."
The UNRC also said they are calling for an end which seems to be pattern of violence on campuses.
The UNHRC encouraged the National Human Rights Commission to take up this case which would be a chance for the Commission to early on show its capacity on the grave public concern in terms of this kind of violence.
She also referred the public and student's outrage around this (Abrar murder) what she has seen.
DCAB President Raheed Ejaz and general secretary Nurul Islam Hasib also spoke at the DCAB Talk.