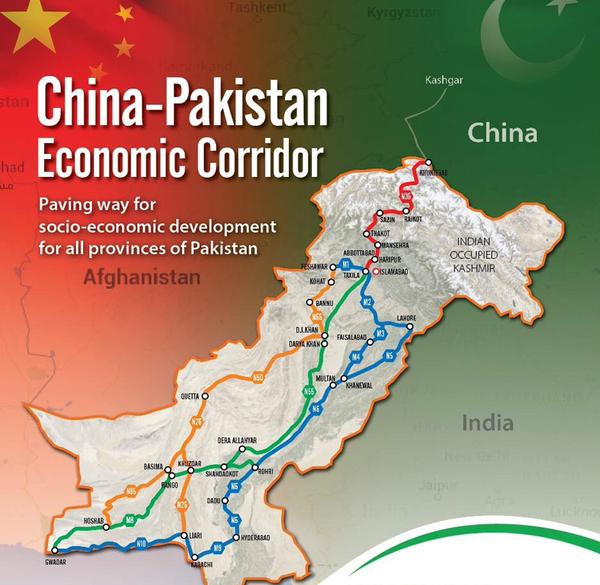 Since the inception of Pakistan, relations between Iran and Pakistan were on even keel throughout the early decades. The two countries were cooperative from 1947-1979 till the reign of Shah of Iran. Baluchistan province of Pakistan occupies a pivotal position in bilateral relations, given the Bloch population in both countries. Even in the 1971 war, Pakistan was assisted with the military hardware, intelligence and logistics by Iran along with Syria and Jordan. Furthermore, Pakistan also played an influential role in ending Iran-Iraq war. Unfortunately, the period of the 1990s witnessed the decline in the bilateral relations between these two countries.
One of the reasons is the sectarian aspect dominating in Taliban which was considered (by Iran) to be backed by Pakistan and targeting Shiites which put Pakistan in the spotlight. The situation was further deteriorated when the Taliban killed Iranian diplomats in Northern Afghanistan in 1998. Following these happenings, in the 2000s, there were many Shiite figures on the top list, targeted by terrorism. The Iranian consulate was targeted twice in Peshawar, and senior diplomat was abducted from the same city in 2009. Iran was obvious that the funding of these terrorist groups was being funded by the Saudis and indirectly by Pakistan was accused of not providing sufficient security to the Iranian diplomats.
Meanwhile, Indo-Iran ties emerged on the one hand and stronger Pakistan-Saudi ties merged on the other hand. As far as South Asia is concerned, India has been heading towards the regional isolation of Pakistan, hence substantially increasing its influence in Afghanistan and started its engagement with Iran. It is pertinent to discuss here the two main factors; first is that Pakistan can never be comfortable with growing Indo-Iran ties in Afghanistan which has a direct impact on the unrest in Baluchistan. Secondly, the development of Chabahar Port is a concern.
However, the dramatic turn in the Iran Pakistan relations came in 2016 when an Indian agent Kulbhushan Yadav was arrested in Baluchistan as claimed by Pakistan that he attempted to cross into the Baluchistan through Iran. Following the arrest of this Indian agent, Iran's President visited Pakistan and Lt. Gen Asim Bajwa shared the text of the former Army Chief of Pakistan Gen, Raheel Shareef, "There is one concern that RAW (India's intelligence agency) is involved in Pakistan, especially in Baluchistan and sometimes it also uses the soil of our brother country Iran." Furthermore, the killing of Mullah Mansour in 2016 near the Iran border which was suspiciously considered by the Pakistani military that Mansour has just crossed the border from Iran and hit by a drone attack. Another sticking factor is that the Baluchistan border prevalent to drug smugglers, Bloch insurgents, and pseudo-Taliban militants. These all factors have instigated more mistrust between the two countries.
Talking about the recent times, the last two years have witnessed more cross-border fire between the Pakistani military and Iranian forces than the entire 68 years of bilateral relations.
On Nov 6, 2017, Pakistan's Chief of Army Staff (COAS) General Qamar Javed Bajwa visited Iran marked as noteworthy. Focusing on the regional realities of South Asia, there are two paramount concerns to be discussed in this visit. First is that Pakistan's concern against India's role and Ian's role in Afghanistan and second is Iran's apprehension on the terrorist attacks on its security forces allegedly from Pakistan's soil. Both countries shave different viewpoints on the Middle East, but they have not allowed undermining the bilateral agenda of the visit. In one of his earlier meetings with Ambassador Honardoost, Gen. Bajwa had told him that "enhanced Pak-Iran military-to-military cooperation will have a positive impact on regional peace and stability" with regards to Pakistan's defense diplomacy. The entirety of this visit secures the trust between the two countries and at least Pakistan is safer from any effort or threat by Iran to sabotage the huge development of CPEC and Gwadar Port.
A well-known historian and Oxford University academic Peter Frankopan said, "At the moment, there is a talk of Chabahar and Gwadar complementing each other, and being peers rather than rivals. This scenario is entirely plausible and possible. Whether it is likely or not is another question."
In a nutshell, it is pertinent to focus on the two developments of two belligerent countries of South Asia (India, Pakistan) has two equations; one is China-Pakistan with the development of Gwadar Port and China Pakistan Economic Corridor. Second is the India-Iran with the development of Chabahar Port and India's growing influence of Afghanistan. It could be inferred here that Iran is not the sole neighbor who is assisting India to access Afghanistan but the US is relatively playing more active role in uplifting India in this region. Hence on Pakistan's side, the Chinese investment is facing more challenges than India's investment in Chabahr Port. CPEC is an inclusive project and welcomes all the states to be part of this project by investing and open up more opportunities for prosperity for the whole region. Pakistan's Army Chief's visit substantially has proven a catalyst for amending the mistrust between the two countries which eventually further support for each other's development plans. It could also be inferred optimistically that Gwadar could have benefits for Iran and CPEC can provide more trade opportunities for Iran. Moreover, China's investment in Pakistan could be the pioneer in broader Chinese regional infrastructure investments, including in Iran. Chinese may make contributions to Chabahar.