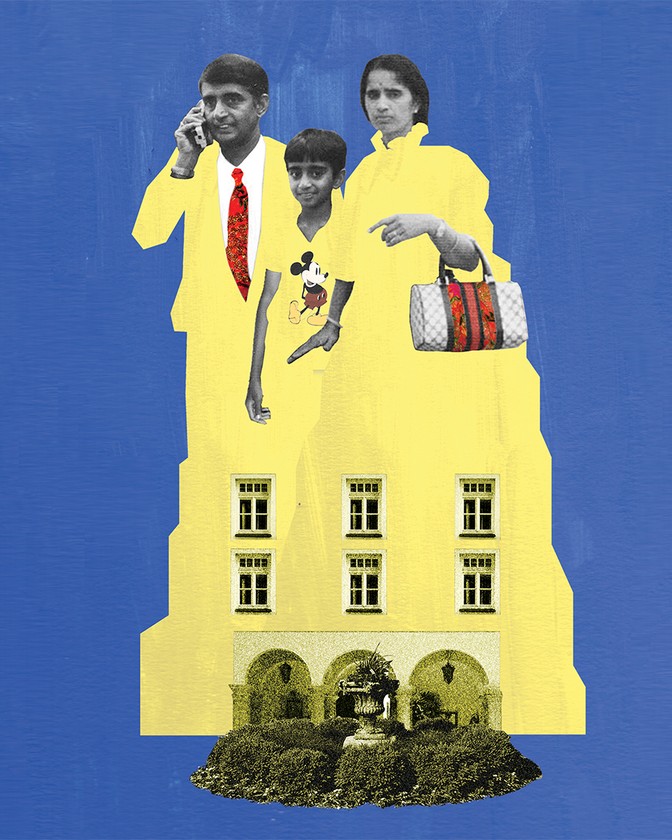 ---
This article was published online on December 19, 2020.
In 1978, several years after leaving India and coming to Texas, my parents decided to move out of our middle-class neighborhood in southwest Houston. Our new home, a few miles away, was a custom-designed contemporary structure on a one-acre lot in the exclusive Piney Point Village, population 3,419, a community that vies for the title of "richest city in Texas." We had a swimming pool and a three-car garage, where my dad, an immaculately tailored allergist, parked his silver Cadillac and my mom parked her ivory Mercedes. We had, quite clearly, arrived.
Like countless other immigrants, my parents had come to the United States, in 1969, with little cash in hand. Within a few years, my devout Hindu mother, orphaned at an early age, had switched from a sari to tennis skirts and was competing at Houston's swankiest clubs. My father, who hadn't owned a pair of shoes until he was 10, was buying season tickets to the Houston Symphony, where he promptly fell asleep during every performance.